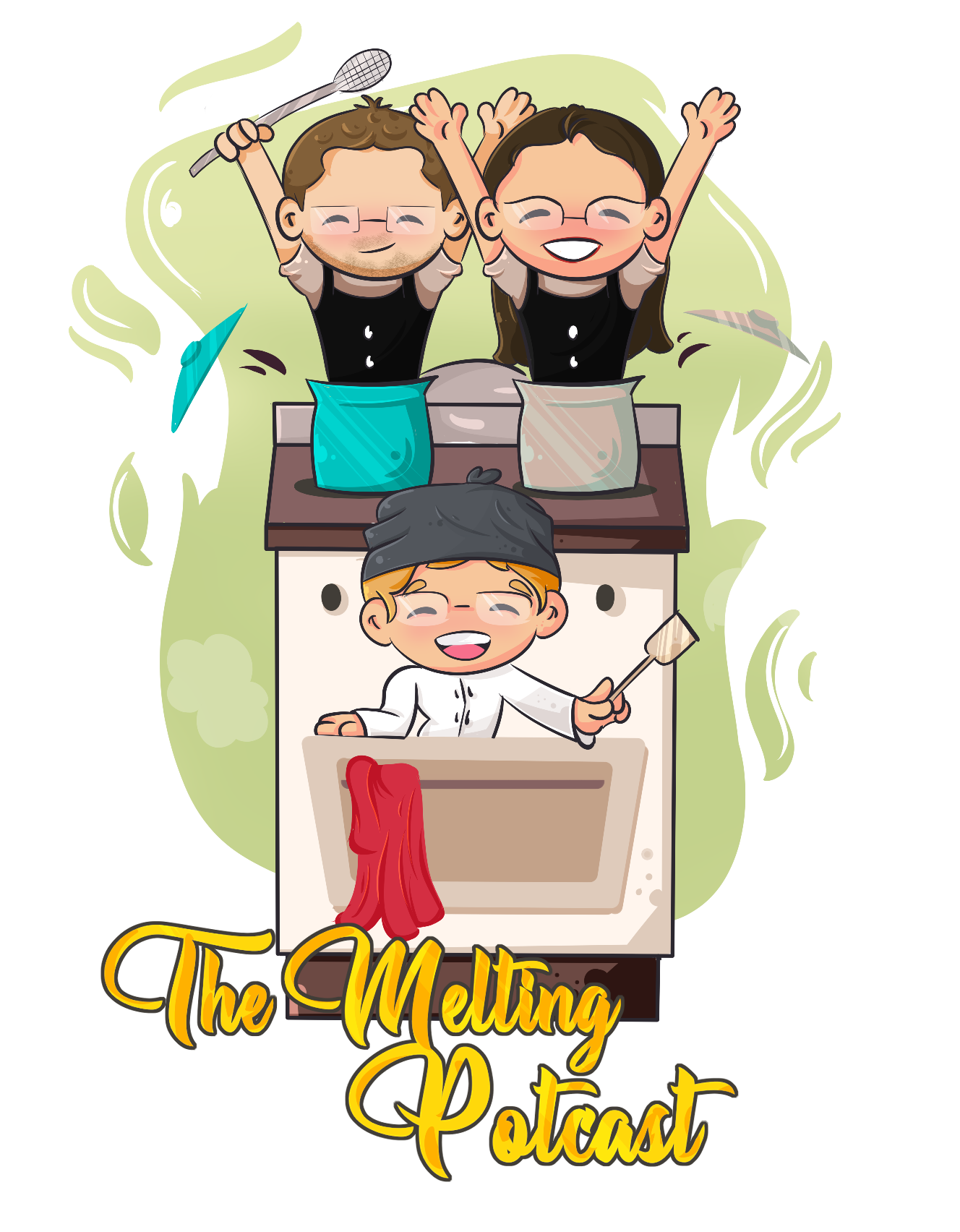 Listeners, it is October 1, and have we got a story for you! We'll start this month with an epic yet somewhat disturbing (there's your warning) Main Ingredient story by Potcast friend James Silverstein. It's been a long time since we had a massive cast like this, so let me start by thanking our guest vocal artists:
David Wendt, Kalila Roche, fox_magoo, Nobilis Reed, Doc Coleman, Keith Hughes, Austin Malone, Spence Spencer, Julayne Hughes, and the author himself, James Silverstein.
Father by James Silverstein
Wilbur's career as an actor on propaganda TV show Father Knows Best seems to be going stagnant. But when sudden explosions and gunfire announce terrorists bursting into the studio, everything changes.
We follow the story with A Little Seasoning with Keith Hughes. As well as providing a voice for this episode's Main Ingredient story, Keith is also the author of Timehunt: Borrowed Time and Timehunt: Stolen Time. He's also a podcaster and all-around great friend of the Potcast.
Prompt 20 is now closed. Our new prompt is OPEN!
Prompt #22- You're stuck in traffic and the person next to you tells you to roll down your window.
Don't forget to check out our Patreon, our Swag Shop (featuring all that new artwork), and to leave us a review on iTunes! And please talk about us on social media!
You can submit prompt ideas, Stoke the Fire and Main Ingredient submissions, Pot Roast ideas, and Short Order Cook ideas at themeltingpotcast@gmail.com or check themeltingpotcast.com/submissions for info.
Promo- James Silverstein
Bumper- PC Haring