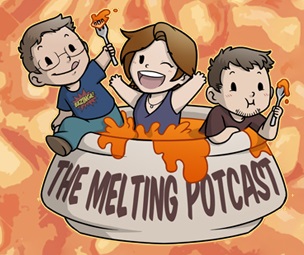 There's some sort of construction going on in the Disaster Kitchen, but that won't stop us from bringing you a meal's worth of content!
 We start with a ducky Main Ingredient story.
 The Chosen One by Christopher Michael
One wizard is determined to find the chosen one who will save the world from evil. But the chosen one who has been found… isn't exactly the one she would have chosen.
 Special thanks to A.F.'s brother Tony Grappin for being a special guest voice actor!
We follow that with A Little Seasoning with Nobilis Reed: author, podcaster, and more!
Finally, our Patreon backer and official Saucier Spence has chosen the Mystery Meal for this episode: the opening text crawls from Star Wars episodes 1-8!
And last but not least, Prompt #19 is closed. Introducing Prompt #21- You found a star that actually grants wishes.
Fluff a Duck from https://filmmusic.io:
"TITLE" by Kevin MacLeod (https://incompetech.com)
Licence: CC BY (http://creativecommons.org/licenses/by/4.0/)
Don't forget to check out our Patreon, our Swag Shop, and to leave us a review on iTunes! And please talk about us on social media!
You can submit prompt ideas, Stoke the Fire and Main Ingredient submissions, Pot Roast ideas, and Short Order Cook ideas at themeltingpotcast@gmail.com or check themeltingpotcast.com/submissions for info.
 Promo- Criminal from Birth by A. F. Grappin
Bumper- Author Keith R. A. DeCandido