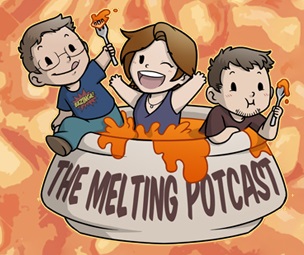 Gah! Sorry this episode is late. A.F. and Erin had a hectic weekend that got in the way. But better late than never, right?
We bring you an amazing workshop recording from Balticon 2018: Improving Your Reading. Erin ran the workshop, keeping things in order as narrators helped authors discover new ways to make reading their works better!
Don't forget to check out our Patreon, our Swag Shop, and to leave us a review on iTunes! 
You can submit prompt ideas, Stoke the Fire and Main Ingredient submissions, Pot Roast ideas, and Short Order Cook ideas at themeltingpotcast@gmail.com or check themeltingpotcast.com/submissions for info.