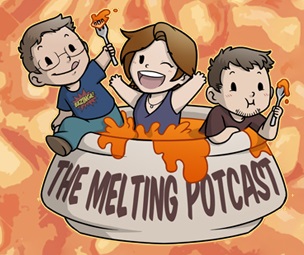 Happy New Year, Lexiconnoisseurs and Word Chefs! 2018 is promising some new segments from us (to be announced later this year) and of course, all kinds of new content.
But enough about the future. Let's focus on NOW!
We have a Main Ingredient story by dear Word Chef James Silverstein.
"World's End"
A mourning, small-town sheriff gets a visit from an FBI agent tracking down a local necromancer. Of course, it's someone he knows. Someone close.
We follow that up with A Little Seasoning with Django Wexler (best name ever) author of The Shadow Campaigns and The Forbidden Library. WARNING: We touch lightly on spoilers for The Shadow Campaigns, but it is broad. Highly recommend those books, though.
Finally, we have a delightful Mystery Meal, tearing up a scene from Of Mice and Men by John Steinbeck.  Cameo by the littlest Junior Chef.
Prompt #13 is now CLOSED. Introducing Prompt #15!
There is an expiration date for your birth certificate. It's only a few days away.
Don't forget to review us on iTunes, and check out our Patreon and Swag Shop!
Promo- Starsigns by A. F. Grappin
Bumper- Django Wexler
Music- Oppressive Gloom Kevin MacLeod (incompetech.com)
Licensed under Creative Commons: By Attribution 3.0
http://creativecommons.org/licenses/by/3.0/